Sunday Worship Services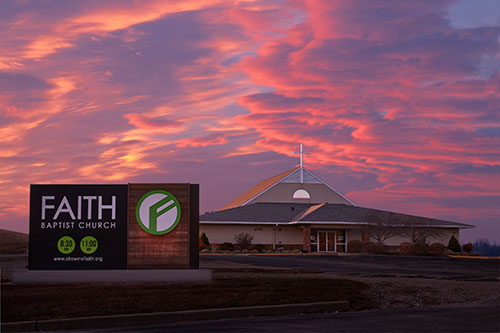 The Early Bird Service: 8:30 AM
Grow Groups (aka Sunday School): 9:45 AM
The Late Morning Service: 11:00 AM
Our COVID-19 Response
Currently, there are no restrictions or mandates for our community in response to COVID-19. At this time, we're asking everyone to take necessary precautions to limit the spread of the virus. Some who attend choose to wear masks: others do not. We want you to be comfortable, but also safe! Use your best judgement.
6955 Hwy 100 | Washington, MO
Call: 636 239 2432
Text: 97000
info@showmefaith.org
Facebook | Watch Sermons

Be Our Guest, In-Person & Online
Faith Baptist Church exists to bring glory to God by making disciples who GATHER, GROW, SERVE, and GO. We would love to have you as our guest, either in-person or online. Stop by on a Sunday morning, or view our live stream services here.
Yes, We Have Childcare
Childcare is available during all Sunday morning activities. We've devoted ourselves to the highest level of safety and security measures for all children.
Changes have been made to the classroom layout, reconstructing the majority of our building to better serve and protect our most precious assets.
We utilize a secure check-in and check-out process for all children, but it only takes a couple of minutes to register your child(ren) for the first time. Our volunteers are ready to help you when you arrive.
All of our volunteers undergo a thorough background check before they can begin working with children.
We have a full security team on the premises before, during, and after all services, as well as indoor and outdoor security cameras.
Our volunteers all have a heart to serve. It truly is our pleasure and joy to teach your kiddos about Jesus while you're in service or in a group session.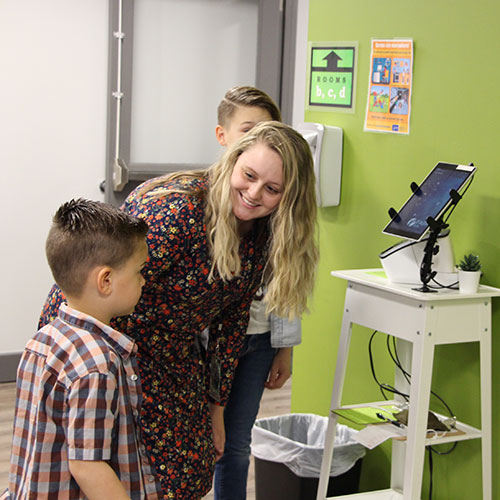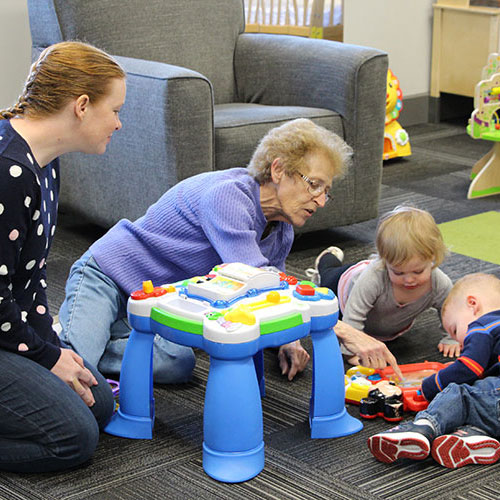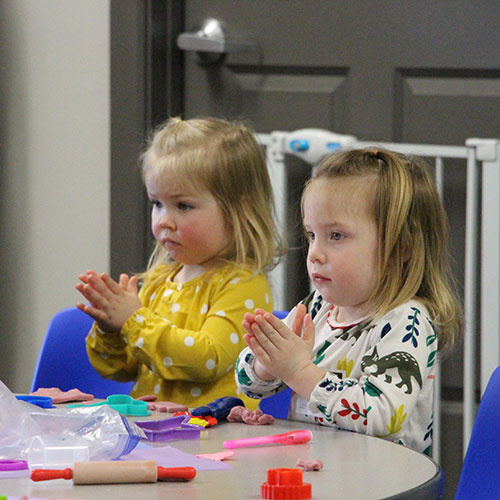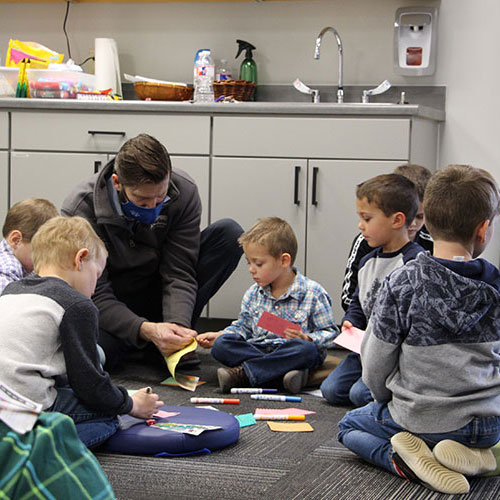 More Frequently Asked Questions
Q: What measures are you taking in response to the COVID-19 pandemic?
A: We are following all the local guidelines. At this time, the City of Washington does not have any requirements, but we do ask that members socially distance themselves as much as possible and wear masks if they feel comfortable doing so. Our facility is deep cleaned weekly, and we've created more space between seats. We ask all members and guests to stay at home if they or any of their family members are experiencing any symptoms of COVID-19.
Q: What times are the services?
A: We have two services on Sundays at 8:30am and 11:00am. We have Grow Groups (more commonly known as Sunday School) at 9:45am.
Q: What should I wear?
A: You'll find a wide variety of attire at Faith. From suits to jeans, all are welcome! We want you to feel comfortable while you're here.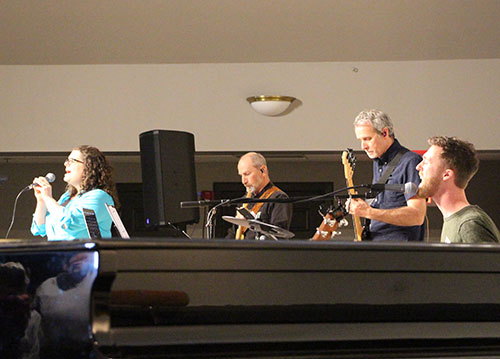 Q: What type of music do you have at Faith?
A: We have a healthy blend of the old and the new. We sing old hymns and newer, more contemporary songs as well. Our music team includes a full band. The purpose heart of the music is to help us worship the Lord. We are a multi-generational church, and we strive to keep the music balanced at Faith.
Q: Where are you located?
A: We're on the west side of Washington at the intersection of Hwy 100 and Hwy KK. Click here for directions!
Q: Is there anything for my children?
A: Absolutely! We believe in ministering to the whole family at Faith. We provide childcare for children, birth–3 years old. For children 4-7 years old, we invite them to our special children's worship time called "FaithKids." Children are welcome to participate in the regular worship service as we begin and are then dismissed to FaithKids after the music portion of the service has ended. Childcare and FaithKids are offered during both the 8:30am and 11:00am worship services. Children are also always welcome to sit with their parents during worship. We love families!