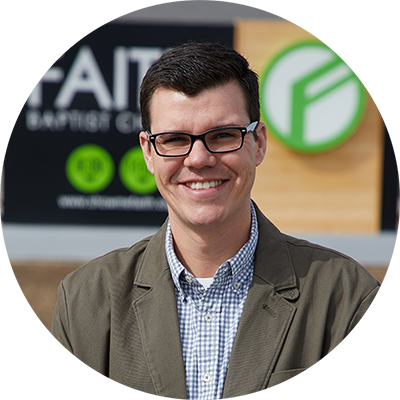 Brett Blair, Lead Pastor
"There is meaning in every journey that is unknown to the traveler."
—Dietrich Bonhoeffer
Lead Pastor at Faith Baptist Washington since 2021
Associate Pastor at Faith Baptist from 2018-2021
Education: Master's Degree from Midwestern Baptist Theological Seminary in 2012. Bachelor's Degree from Southwest Baptist University in 2009.
Favorite Verse: "Trust in the Lord with all your heart and lean not on your own understanding; in all your ways submit to him, and he will make your paths straight." —Proverbs 3:5-6
---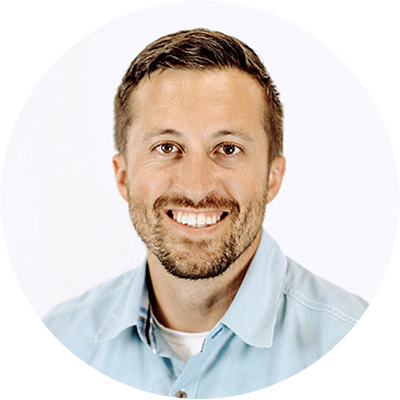 Ken Blackwell, Associate Pastor of Discipleship
"Dear Sir, Regarding your article, 'What's wrong with the world?' I am.
Yours truly, — GK Chesterton"
Associate Pastor of Discipleship at Faith Baptist Washington since December 2021
Education: Master's Degree from Midwestern Baptist Theological Seminary in 2017. Bachelor's Degree from Louisiana State University in 2006.
Favorite Verse: "Praise be to the God and Father of our Lord Jesus Christ, the Father of compassion and the God of all comfort, who comforts us in all our troubles so that we can comfort those in any trouble with the comfort we ourselves receive from God. For just as we share abundantly in the sufferings of Christ, so also our comfort abounds through Christ." —2 Corinthians 1:3-6
---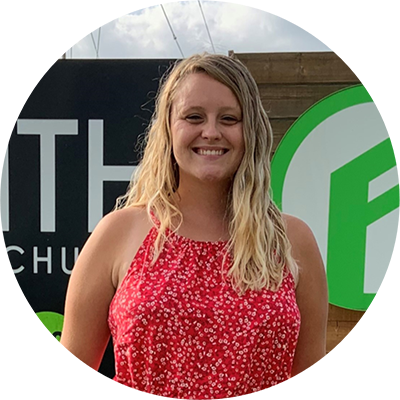 Lauren Yeary
Children's Ministry Director
The Definition of Enthusiasm: If you haven't met her yet, just wait. Lauren's spirit is contagious, but only in the not-really-a-virus kind of way. She's on a first-name basis with the folks at Chick-Fil-A, and her favorite worship songs are Living Hope, Come to the Altar, & How He Loves.
I never saw myself in ministry, but after the Lord led me here I can't imagine doing anything else. Kids are better than people!
—Lauren
Most Applicable Bible Verse: "Let the little children come to me, and do not hinder them, for the kingdom of heaven belongs to such as these."
—Matthew 19:14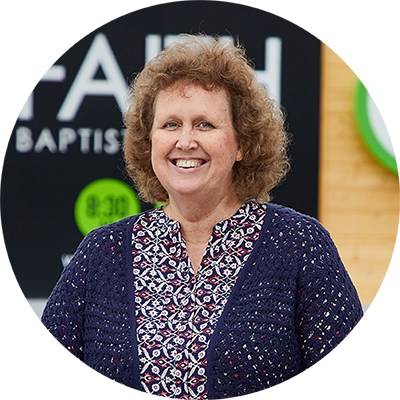 Kelly Murphy
Administrative Assistant
An ambassador: Our church plant began in 1999. Kelly was there! She began serving as our Admin Assistant in 2008, and is behind the scenes in almost everything that happens here.
(Current) Favorite Verse: "And I am convinced that nothing can ever separate us from God's love. Neither death nor life, neither angels nor demons, neither our fears for today nor our worries about tomorrow—not even the powers of hell can separate us from God's love. No power in the sky above or in the earth below—indeed, nothing in all creation will ever be able to separate us from the love of God that is revealed in Christ Jesus our Lord."
—Romans 8:38-39 NLT
In FaithKids, I am challenged and encouraged (and sometimes entertained!) by the thoughts and questions our kids have about God and His Word!
—Kelly